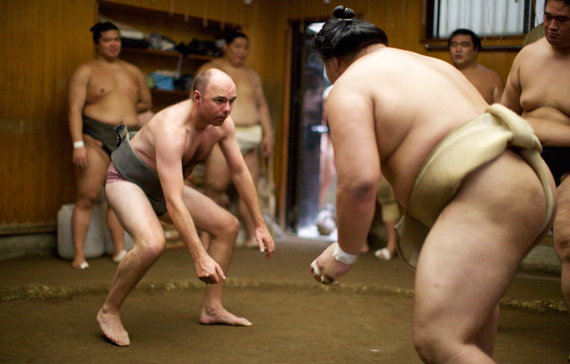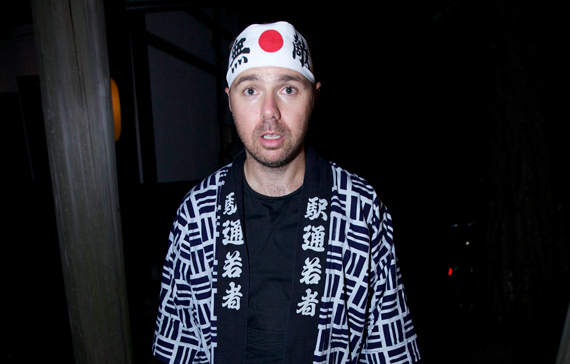 In the penultimate episode of Idiot Abroad 2, Karl heads to Japan to take on the great Mount Fuji. After touching down, Karl goes for a drink with cats in a Cafe in Tokyo, then Ricky and Steve put him up in a 'capsule' hotel, send him to a Sumo wrestling stable, arrange for Karl to meet a Zen Master and send him on the world's steepest rollercoaster.
During his time in Japan, Karl gets inspired by all the eccentric inventions ('a crisp picker-uperer') and decides it is time he invented something himself. After days of sitting on hard floors, Karl decides he has discovered what the Japanese are most in need of – the "Pilko Pump Pants" – inflatable bum-padded trousers that he sells on Price Drop TV in the final episode.
The Fuji episode was watched by 2.59 million people and the series has now been seen in over 62 countries worldwide. An Idiot Abroad 2 was recently nominated for a BAFTA Television Award, adding to previous nods from the British Comedy, National Television, Royal Television Society, Broadcast and Broadcasting Press Guild awards. Flow's Barney Lankester-Owen was Producer of the Japan episode.