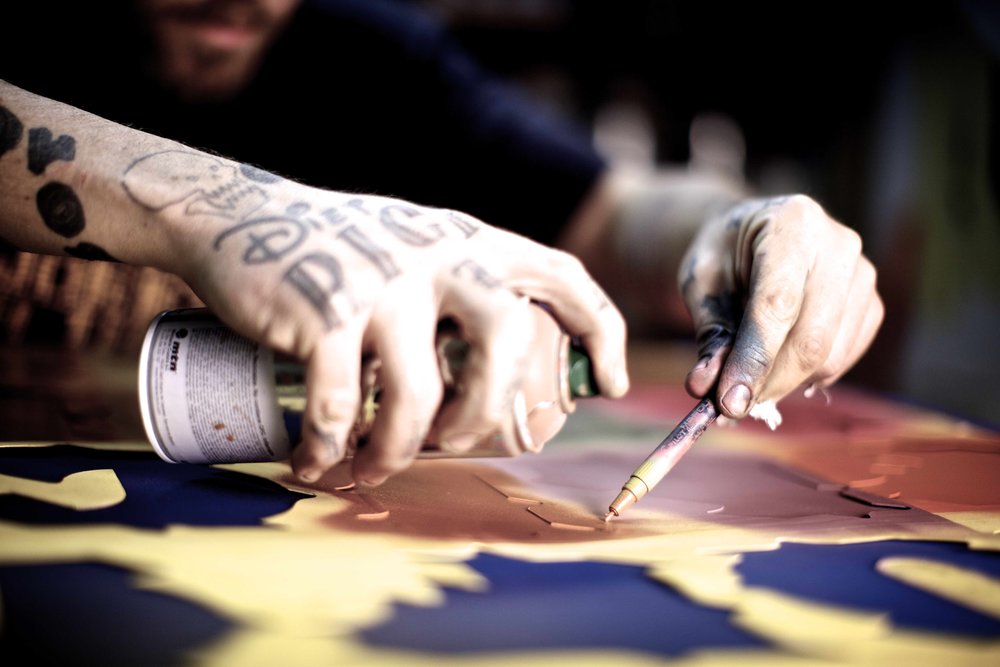 BRIEF
Flow was commissioned to make film and photograph about the creation of artworks by street artist Ben Eine for the world's first ever air gallery on board Virgin Atlantic flights between London and JFK. British artist and Banksy collaborator Ben Eine came to global prominence when David Cameron presented one of his works to President Obama as a gift on the Prime Minister's first state visit to Washington. Our brief was to produce a behind the scenes video to document the process of creating the artworks, the collaboration with Virgin Atlantic, and the artist's background.
SOLUTION
Flow hired Director Abbie Brandon who has filmed Ben Eine previously to shoot with the artist in his studio and photographer Freddie Claire. Aware of the rare privilege of filming the artist in his private studio, we developed the central idea around seeing the artist immersed in his craft. Using the Canon 5D mkiii, Abbie filmed details of Ben, his tools and instruments as he brought his iconic spray-painted canvases to life and chatted about his work. Viewers of the finished artworks would be able to gain a deeper understanding of both how they were created and who created them by watching the film.
RESULT
The creation of the world's first art gallery in the sky has generated extensive coverage in the national and international press.